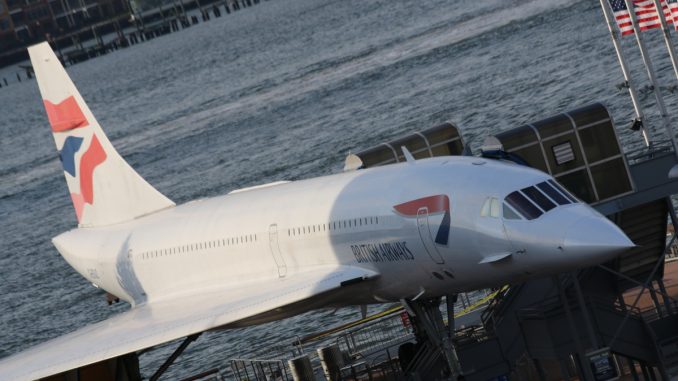 Could supersonic aircraft soon return to commercial flights?
Today, the Federal Aviation Administration (FAA) issued a final rule it says will help facilitate the safe development of civil supersonic aircraft. It streamlines and clarifies the process for companies to achieve approval from the feds to test for supersonic flights in the United States.
"Today's action is a significant step toward reintroducing civil supersonic flight and demonstrates the Department's commitment to safe innovation," U.S. Transportation Secretary Elaine L. Chao said in a news release.
In the early 1970s, the Supersonic Transport (SST) Concorde aircraft was introduced, and many in the aviation community thought it was the start of regular supersonic air travel. However, the Concorde retired nearly two decades ago because of several factors, including inefficient fuel consumption and the high cost of meeting the environmental restrictions on sonic booms, officials said.
The new will help ensure that companies developing these aircraft understand how to achieve FAA approval to conduct flight testing, a crucial step in bringing products to market, officials said.
"The FAA supports the new development of supersonic aircraft as long as safety parameters are followed," FAA Administrator Steve Dickson in a news release. "The testing of supersonic aircraft at Mach 1 will only be conducted following consideration of any impact to the environment."