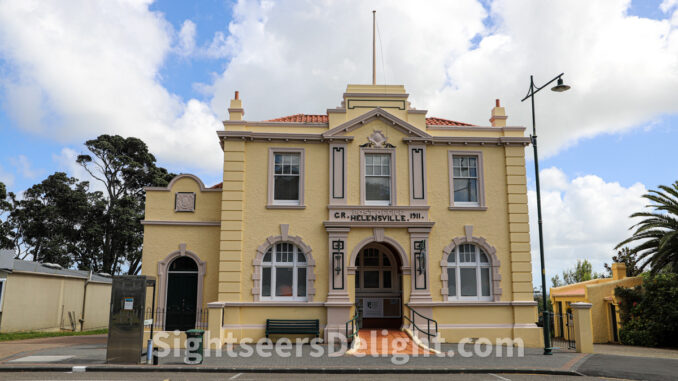 WARKWORTH, New Zealand — The New Zealand television series The Brokenwood Mysteries is a delight on many levels.
It's a fun take on Kiwi culture, if possible for a murder mystery series, playing as much to New Zealand culture as the murders its cast must tackle every episode.
The town of Brokenwood ostensibly sits about 90 minutes north of Auckland. If it were a real town, it would likely be the murder capital of Aotearoa — and maybe even the world, given its per capita rate.
A leisurely drive through the area north of Auckland where the show was filmed makes for a fun way to explore parts of "provincial" New Zealand.
That's exactly what we did on our last trip to Aotearoa.
The natural first stop on any drive from Auckland is Oratia Church.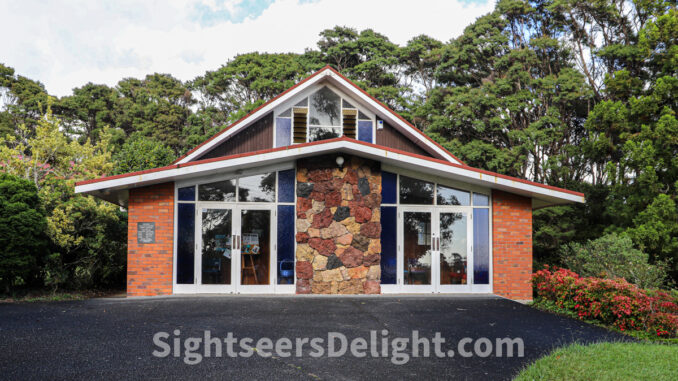 The building dates to 1968, though the church opened in 1872. In the show, the church serves as an Anglican church helmed by Reverend Lucas Greene, a recurring character starting in the second season.
From there, the natural next stop is Helensville, the home of the Brokenwood police department. Helensville's historic post office, which dates to 1911, serves as the exterior of the police department. It remained a post office until March 1995.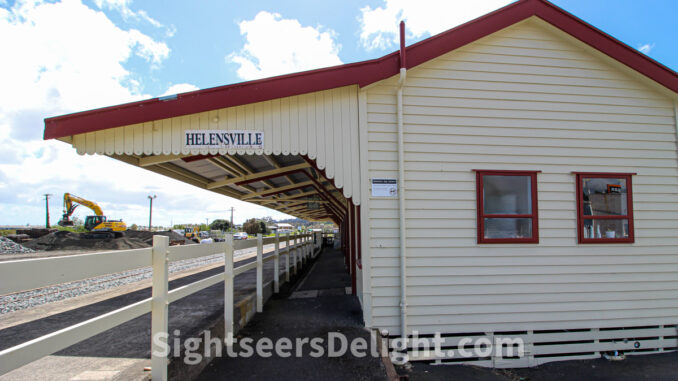 Down the street, the historic Helensville railway station has appeared in at least two episodes as a train depot (season one's "Hunting the Stag" and season six's "The Power of Steam").
To visit Brokenwood itself, the best bet is to head to Warkworth. The bucolic community of about 5,300 is often used for establishing shots, including the opening scene of a ute driving down Neville Street past the Countdown grocery store.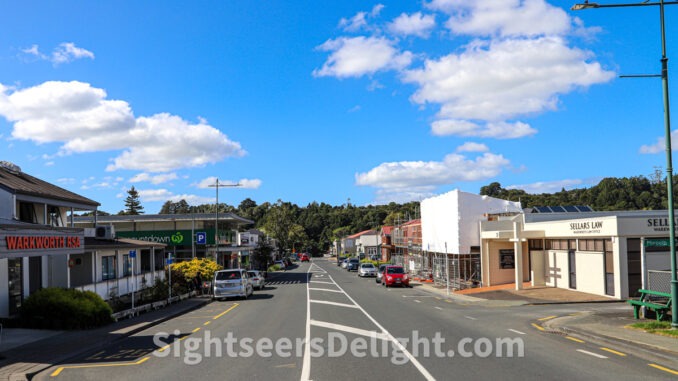 In the Auckland area, don't miss the opportunity to visit Howick Historical Village, the setting of Brokenwood Historical Village, in season four's "Stone Cold Dead." Aside from its connection to Brokenwood, the village provides a fascinating window into New Zealand's past.
Now that the first episode of the show's ninth season has premiered on Acorn TV in the United States, it is the perfect time to visit Brokenwood.
Of course, driving to Brokenwood wouldn't be complete without the music from Brokenwood serving as the soundtrack. Stay tuned for our next "episode" focused on the music that makes the town.