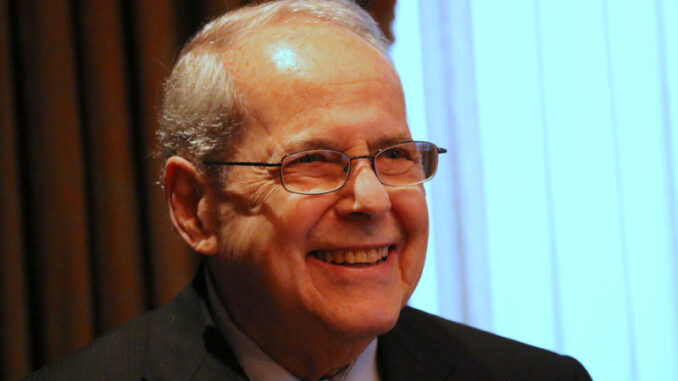 ATLANTA (defeo.biz) — Former Atlanta Mayor Sam Massell will give his annual "State of Buckhead" address during a breakfast meeting this month.
The former mayor will give his address during a Buckhead Business Association (BBA) breakfast meeting at 7:30 a.m. on Thursday, Feb. 23, at the City Club of Buckhead.
Massell served as Atlanta's mayor from 1970 to 1974, the 53rd mayor in the city's history, and since leaving office has remained in public view. In 1988, he became the founding President of the Buckhead Coalition, an invite-only civic organization comprised of local CEOs, and also served on the board of the Atlanta Committee for the Olympic Games.
During last year's address, Massell urged community members "to make our new rental residents feel at home, and we will benefit from their contributions in many ways."
"Buckhead will no longer be a commune of just private homeowners," he said during his remarks. "It will be a mixture of old money and fresh thinking. It will be exciting if we join in rather than try a failing fault description. We will need to nurture their quality of life, so they will realize they made the correct decision."