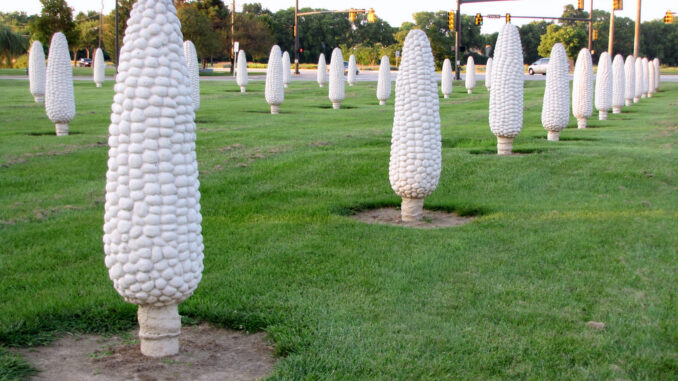 One of Ohio's most iconic roadside attractions is celebrating 25 years.
"Field of Corn (with Osage Oranges)" debuted in 1994 in Dublin, a suburb of Columbus. While the art installation was not immediately admired, the perception of it has changed in the quarter-century since it debuted.
Often known as Cornhenge, the field of 109 six-foot-tall (or taller) concrete ears of corn plays tribute to the community's farming past. It's just one of many random roadies attractions waiting to be discovered.
"There is something figurative about these pieces, even though they don't have faces or features of any kind," Columbus Monthly quoted artist Malcolm Cochran as saying.
"Standing next to them is like standing next to a tall adult," Cochran added. "They're not monumental, and they're not miniature, but they are us. So I think there's a connection because of their scale.