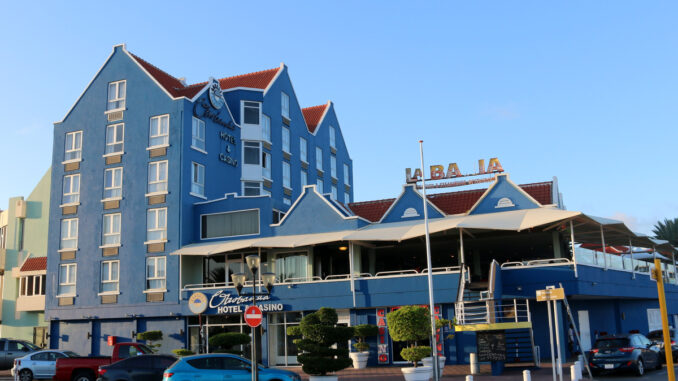 The planned auction of a Willemstad hotel has been postponed, according to news reports.
The Otrobanda Hotel & Casino, built in 1990, was to be auctioned yesterday, the Curaçao Chronicle reported. However, a judge halted the sale, the report reveals.
According to another report, the family that owns the six-floor, 45-room hotel has found an investor willing to cover its 3 million guilder debt. Despite the halting of the auction, Bank Giro could proceed with the sale if a proposed settlement does not succeed.
Earlier this year, the Plaza Hotel was on the selling block for $8 million, lowered from the previous asking price of $9 million. The hotel, dating to circa 1970, was sold last year after it went bankrupt, but the bid fell through when the buyer was unable to pay.
A buyer purchased that hotel in November for roughly $7 million.