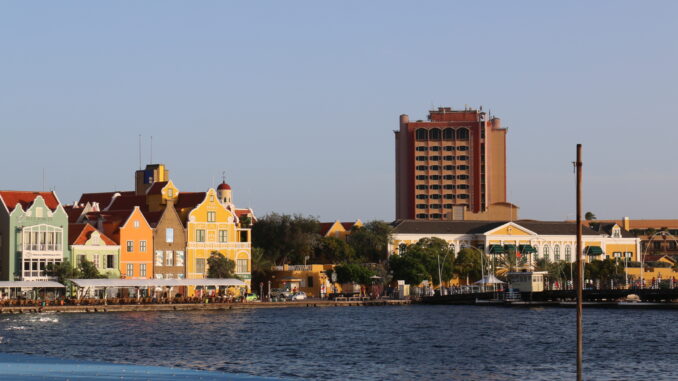 WILLEMSTAD, Curaçao — The asking price for a downtown hotel has lowered, a new report suggests.
The Curaçao Chronicle reports the Plaza Hotel is on the block for $8 million. That is down from the previous asking price of $9 million.
The hotel was apparently sold last year after it went bankrupt, but the bid fell through when the buyer was unable to pay.
The hotel, dating to circa 1970, is considered to be an eyesore in an otherwise picturesque historic city.