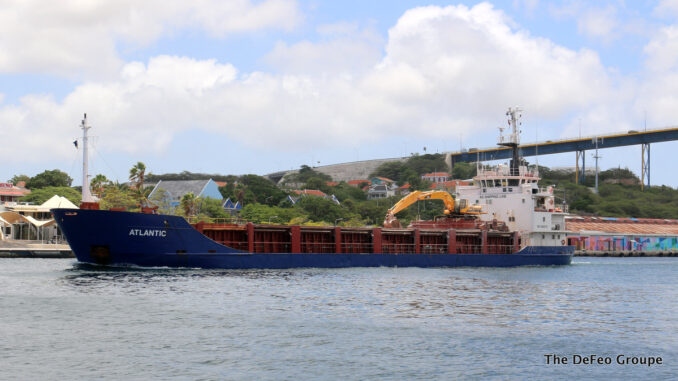 WILLEMSTAD, Curaçao — Of all the sites to see and do in this lovely paradise getaway, one of my favorites is in the heart of Willemstad.
It's Sint Anna Bay.
I know it doesn't sound like much. After all, the bay is a deep water channel that sees large ships pass-through on their way to and from into Schottegat, often described as a lagoon or an industrial area to the north of the city itself.
To me, it has the same effect as New York Harbor. Sometimes, it's fun to sit and watch the harbor traffic come and go. I'm not a big beachgoer, so I find this a relaxing way to enjoy my trips, particularly with a batido (a local version of a fruit smoothie) in my hand.
The bay, which is pretty much Curaçao's primary reason for existence, is also the perfect backdrop for my favorite restaurant: the Restaurant & Café Gouverneur de Rouville and its adjacent Motown Soul Bar.
Koningin Emmabrug
Most people's interaction with Sint Anna Bay is via the Queen Emma Floating Pontoon Bridge. To be sure, the bridge is a must-see on any visit to the city.
The bridge connects the two sides of the city: Punda and Otrabanda. The bridge moves out of the way to allow harbor traffic to pass; sometimes, it opens for a few minutes, while other times, it can be open for the better part of an hour.
But just as good as the bridge itself is the free ferry service between Punda and Otrabanda that operates when the floating bridge is out of service.
Koningin Julianabrug
Of course, for an entirely different view of the bay, drive across Queen Juliana Bridge. If you happen to have the opportunity to travel in an open-aired tour vehicle across the bridge, take it.
It is a surreal experience, and it offers a stunning view of the ever-colorful Handelskade (the famous row of buildings along the waterfront in Punda).