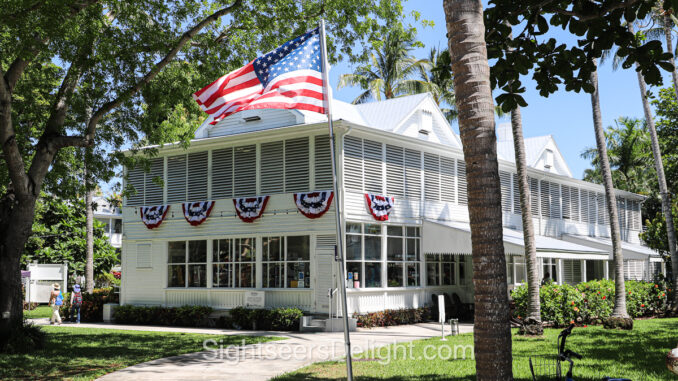 One of the fascinating places to visit in Key West is the Truman Little White House.
President Harry S Truman visited 11 times for a combined 175 days. It's easy to see why the president would find this place to be a relaxing retreat.
When it was built in 1890, the house was on the waterfront. Interestingly, Truman wasn't the only president to visit the Little White House.
In December 1912, President William Howard Taft was the first president to visit. He took the Overseas Railroad to Key West en route to Panama, traveling to visit the then-under construction Panama Canal.
Gen. Dwight D. Eisenhower stopped by in 1948-49, while President John F. Kennedy passed through after the Cuban Missile Crisis.
Bill Clinton stayed here after leaving the White House. Jimmy Carter did too.
Literally, the buck stopped here. Imagine that…a leader who accepted responsibility.