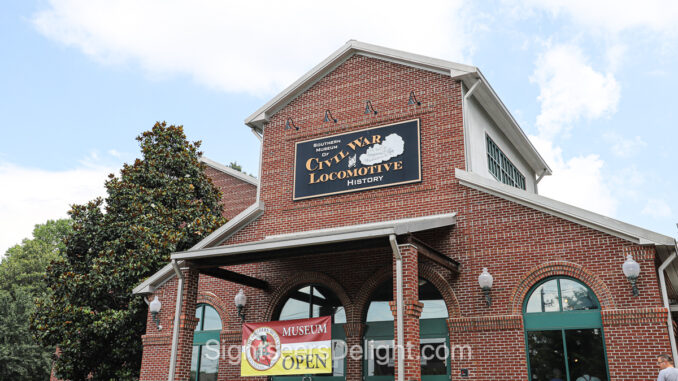 KENNESAW, Ga. — The Kennesaw Museum Foundation and the Southern Museum will host their second Southern Spirits on September 17.
The event will be held from 6 p.m. to 9 p.m. Attendees must be at least 21 years old. Tickets are $15 for museum members and $20 for non-members. To purchase tickets, visit southernspirits.eventbrite.com.
Tickets include museum entrance; hors d'oeuvres provided by Fern Gully Jamaican Café and Nothing Bundt Cakes; and beverages provided by Burnt Hickory Brewery and Savannah Distributing Co. Non-alcoholic drinks will also be available for no cost.
Additionally, the event will feature works by artist Amanda Hogan. Cody Marlowe and EK Acoustics will provide musical entertainment for guests as they explore the museum and its exhibits.
"During the pandemic, we've been able to reimagine our events and how we interact with guests," said Richard Banz, executive director of the Southern Museum. "Southern Spirits allows attendees to engage with the museum and its exhibits in a way that is not possible during regular operating hours. Everyone who attended our July Southern Spirits enjoyed the experience, and we look forward to welcoming back the event in September."
Attendees will be entered into a raffle for a chance to win assorted prizes, such as a museum membership or autographed copies of railroad history books. The museum held a successful first Southern Spirits on July 16.
The September gathering, the second of three Southern Spirits scheduled for 2021, will follow local, state and federal health guidelines. Southern Spirits returns again on November 19.
For more information, visit southernmuseum.org.