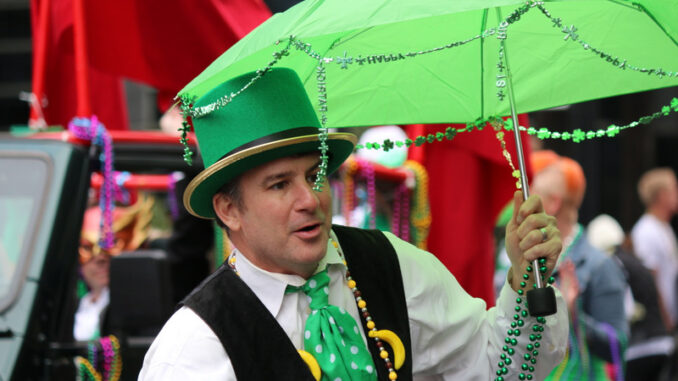 St. Patrick's Day is upon us.
That means it's time to dye beers and rivers green in honor of the 33.1 million people in the United States with Irish ancestry. Or, the millions more who claim to be Irish for a day.
The good folks at Wallethub decided to study St. Patrick's Day this year to see what city offers the most … festive … revels. According to the company, these are 2016's Best Cities for St. Patrick's Day Celebrations:
Boston
Buffalo, N.Y.
Omaha, Neb.
Philadelphia
Pittsburgh
Tampa, Fla.
Madison, Wisc.
Lincoln, Neb.
Gilbert Ariz.
St. Paul, Minn.
In addition, Wallethub also found:
St. Louis has the highest number of Saint Patrick's Day parties and festivals per 100,000 residents
At 16.4 percent, Pittsburgh has the highest percentage of Irish population
There are 2.19 Irish pubs per 100,000 residents in Seattle
At $69, Atlanta boasts the highest ticket price for St. Patrick's Day parties
At $14.04, Chicago offers the highest average beer price
Detroit has the highest violent-crime rate
At 6.8 per 100,000, Lubbock, Texas, claims the highest number of DUI-related fatal incidents