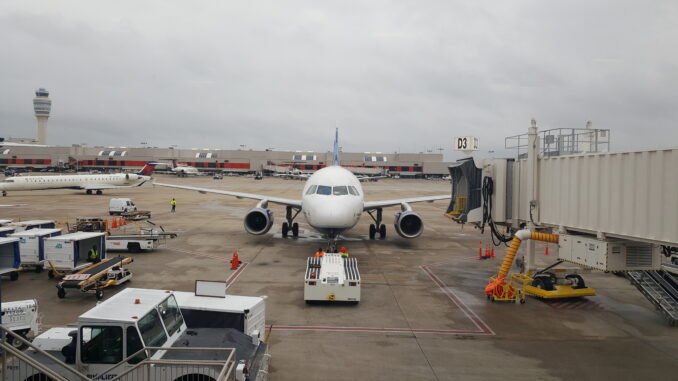 ATLANTA — The Georgia state Senate has approved a takeover of Hartsfield–Jackson Atlanta International Airport, WSB Radio reported.
The measure now heads to the state House. It is not clear how the House will vote or if Georgia Gov. Brian Kemp would sign or veto the measure should it pass the state legislature.
In pushing their takeover, Republicans in the state Senate touted rampant corruption at the airport, the busiest in the world.
"Once again another indictment, charge of corruption," The Atlanta Journal-Constitution quoted state Sen. Burt Jones, R-Jackson. "It always has brought me to the conclusion that someone should look into those instances that have been going on there, causing so much… really embarrassment to the state of Georgia as a whole."
This week, the feds charged city contractor Lohrasb "Jeff" Jafari in a 51 count federal indictment with conspiratorial bribery, bribery, tampering with a witness, tax evasion, money laundering and structuring.
"This indictment takes you from the bribes to the benefits and everything in between," Thomas J. Holloman III, special agent in Charge of the IRS-Criminal Investigation, said in a statement. "It shows how money gains access, influences decisions, supports a lavish lifestyle and corrupts."