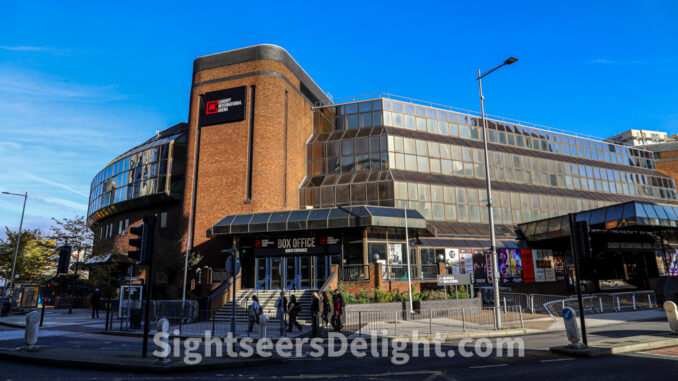 Here is a look at some travel-related headlines for Friday, July 14, 2023.
News of Note
American Airlines, in partnership with the Port Authority of New York and New Jersey and Unibail-Rodamco-Westfield (URW) Airports, announced a $125 million commercial redevelopment program for Terminal 8 at John F. Kennedy International Airport (JFK). The project will feature a new Great Hall and is expected to bring more than 60 new shopping and restaurant offerings to the terminal.
The Atlanta City Council Transportation Committee has passed a measure to advocate for punishments against railroads that block grade crossings, the latest salvo in an ongoing dispute between communities and railroads.
A new study by the AAA Foundation for Traffic Safety finds that raising posted speed limits may do little to save time and increase traffic flow but could lead to more crashes, injuries, and deaths.
American Airlines and JetBlue have started to wind down the Northeast Alliance. Codeshare flights between American and JetBlue will no longer be available for sale starting July 21.
Destination News
In New Zealand, Nina Downer, the vineyard supervisor at Felton Road, was named the Central Otago Young Viticulturist of the Year 2023.
The city of Columbus, Ohio, recently announced a $3.5 million plan to transform the city's commemorative landscape to celebrate the diversity and multiplicity of the city, officials said. The "Reimagining Columbus" initiative includes a record $1.5 million investment in new public art on the City Hall campus and efforts to promote diversity in the city's public art and public spaces.
Miami is the best city for ice cream lovers, according to LawnStarter, which ranked 2023's Best Cities for Ice Cream Lovers in advance of National Ice Cream Day on July 16. Magic City topped San Francisco, New York City, Los Angeles and Philadelphia.
Want to see your news here? You need to pitch us to win. Click here for more details.