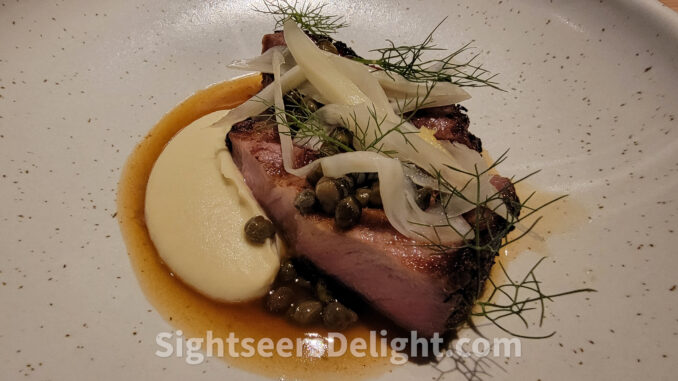 AUCKLAND, New Zealand — A place like Mr Morris makes you want to be a food critic. Until you realize you have to try other places, and you can't begin every review with "It's no Mr Morris."
This is the king of place where the food looks beautiful, and it tastes even better. Whether it's the parfait on crispy chicken skins or the pork collar on mashed fennel, every dish is a delight.
With the chef dutifully tending to a grill filled with clams, racks of lamb and steaks, this places has the ambiance to match the menu. It's the kind of place that makes me wonder how New Zealand doesn't have any Michelin-starred restaurants but also grateful such places still exist, ones that haven't been "discovered" by the world en masse.