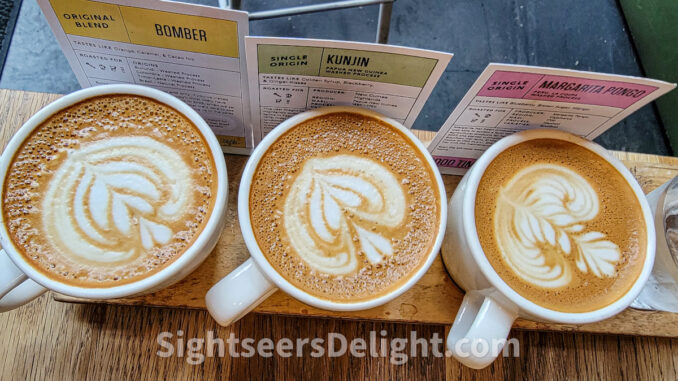 You know what's better than a flat white in Wellington?
A flight of flat whites in Wellington. And the best place for that is at Flight Roasters' Hanger.
Their original blend, the Bomber, is exquisite. The caramel notes cuts through the milk perfectly to give this kiwi invention a creamy, velvety texture.