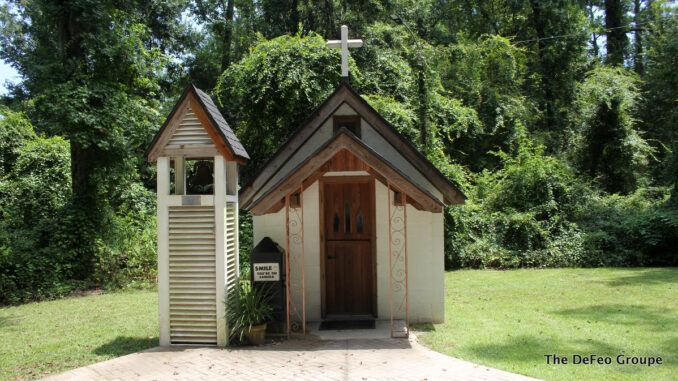 TOWNSEND, Ga. — On a trip from Florida to Atlanta, I took took a moment to stop by and say hello to an old friend, the Smallest Church in America.
A local grocer built the church in South Newport in 1949. The church, formally named Christ's Chapel and located on a quiet patch of land along rural U.S. Highway 17, roughly an hour south of Savannah, is a popular stop for tourists.
But, it's been a rough few years for the church.
In November 2015, vandals burned the church. But, the community gathered to rebuild the venerable structure; they re-dedicated it in April 2017.
"This place means a lot to people," The Brunswick News quoted the church's caretaker as saying at the time. "All kind of people stop by here. Some people are just traveling through, and some people have been here their whole lives."
It may not be the biggest or the fanciest church. But, it makes a nice respite from driving along Interstate 95.