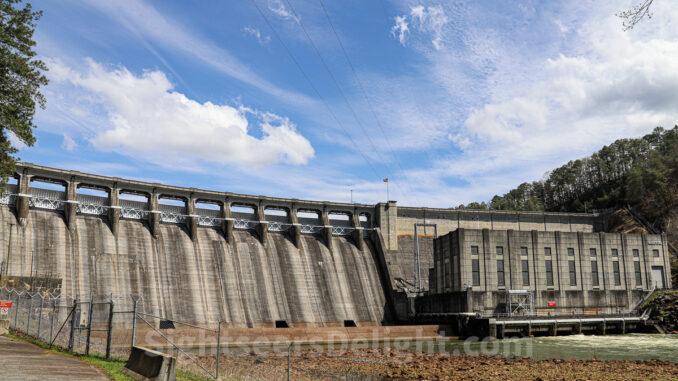 CARTERSVILLE, Georgia — Lake Allatoona, formally named Allatoona Lake, is a popular destination for campers, day-trippers and nature enthusiasts. But the lake wouldn't be possible if not for Allatoona Dam.
The Flood Control Acts of 1941 and 1944 authorized the dam, a concrete gravity dam on the Etowah River. However, World War II delated construction, which began in April 1946.
The dam cost $32 million to build and flooded the former town of Etowah. Its construction required the Nashville, Chattanooga & St. Louis Railway to reroute a portion of the Western & Atlantic Railroad, which the railroad leased from Georgia.
In December 1949, the reservoir began to fill, and the dam and power station were in operation by the end of January or the beginning of February 1950.
The U.S. Army Corps of Engineers owns and operates the dam. There are two locations where travelers can enjoy views of the dam — Allatoona Lake Visitor's Center and Cooper's Furnace Day Use Area.
Lake Allatoona is located in three counties — Bartow, Cherokee and Cobb. The lake supplies drinking water to the three counties.