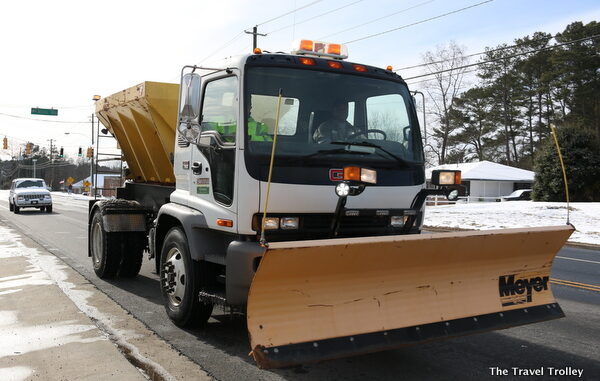 SMYRNA, Ga. — Residents across Metro Atlanta on Wednesday worked to dig themselves out of a winter storm that dropped just more than two inches of snow on the city and paralyzed the region.
Government offices, schools, churches and businesses are expected to be closed tomorrow. Authorities are working to clear highways of abandoned vehicles drivers left in the road in fits of frustration.
State and city officials on Wednesday took the opportunity to defend their reaction on Tuesday and also urge people to stay at home and off the roads, if at all possible.
"We urge the public to stay home as much as possible today to allow our crews to make our roads safe, passable and fully open for business as soon as possible," Atlanta Mayor Kasim Reed said in a statement. "Without a doubt, our first priority is ensuring the safety of all residents."
Also on Wednesday, the head of the Georgia Department of Transportation said he is he is "not happy" with how "things have happened."
"We're not happy with the way things have happened," The Atlanta Journal-Constitution on Wednesday quoted Georgia Department of Transportation Commissioner Keith Golden as saying. "We can't be happy, when we have kids out there stranded. I think given the statewide effort, we're doing the best we can with the resources we had."
Gov. Nathan Deal on Tuesday evening declared a state of emergency. The symbolic declaration, issued after roads were already choked with congestion, did nothing to help the thousands of motorists stranded roads region-wide.
Reed was accepting an award from Georgia Trend magazine at noon, according to CBS Atlanta. Deal was apparently at the banquet as well.
Click here for more photos.