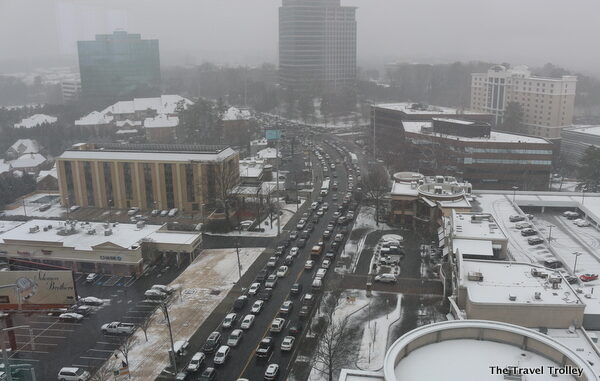 ATLANTA — The state's transportation chief says he is "not happy" with how "things have happened" that left motorists throughout Metro Atlanta stranded bu the tens of thousands.
With surface streets and major thoroughfares impassable, motorists abandoned vehicles causing even more traffic problems. Roads throughout Atlanta turned to ice and with vehicles strewn everywhere, they looked more like the aftermath of the apocalypse than the economic engine of the Southeast.
"We're not happy with the way things have happened," The Atlanta Journal-Constitution on Wednesday quoted Georgia Department of Transportation Commissioner Keith Golden as saying. "We can't be happy, when we have kids out there stranded. I think given the statewide effort, we're doing the best we can with the resources we had.
"You tie all the elements together — the quickness of the storm moving in, and the mass release of employees not allowing us to get out there and do our work early on – it's what tied us up for most of the evening," Golden added.
There was also a shockingly miniscule police presence on roadways, which exacerbated the situation.