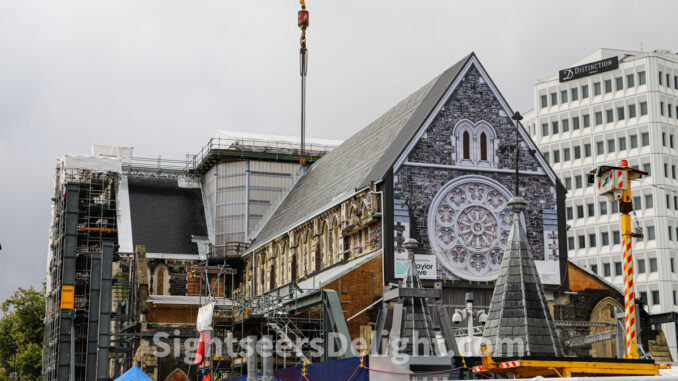 CHRISTCHURCH, New Zealand — Christ Church Cathedral is stabilized, marking the completion of the first phase of the reinstatement project.
The project is on track for completion in 2027.
The cathedral has been closed since it was heavily damaged during a February 2011 earthquake that killed 85 people; aftershocks in June and December 2011 further damaged the structure. In 2017, officials approved funding for the restoration.
"Being able to invite community leaders to join us inside the Cathedral for the first time is a huge milestone," Chair Mark Stewart said in an announcement. "We're four years in and have four years to go so it was important for us to pause today and acknowledge how far we have come, to celebrate the team which has got us here, what they have achieved and how we're playing our part to reinstate the heart of Christchurch City."
The project now moves into the second phase — strengthening and reinstating the main cathedral and tower. Work on phase three, the new Cathedral Centre and Visitors Centre, will start in 2025.
The cathedral's foundation stone was laid in 1864, while the nave and tower were consecrated in 1881. The transepts, chancel and apse were completed in 1904, while the visitor center opened in 1995.
"The reinstated Cathedral will look the same as it did prior to the earthquakes, but will have many modern enhancements and comforts such as heating, lighting and acoustic improvements," Keith Paterson said in an announcement. "The reinstated Cathedral has been designed to meet latest structural standards for a new public building. Once completed, the Cathedral, Tower, Cathedral Centre and Visitors Centre will seamlessly integrate with Cathedral Square."