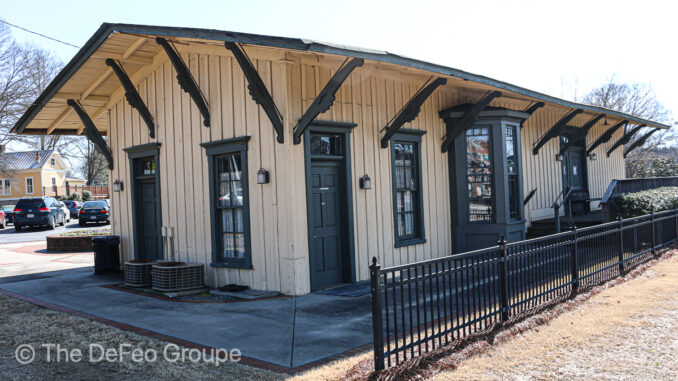 KENNESAW, Georgia — The Southern Museum of Civil War & Locomotive History's staff recently updated and revitalized the historic depot in town.
The depot sits along the state-owned Western & Atlantic Railroad. The city is famous as the starting point of the Great Locomotive Chase, also known as the Andrews Raid.
The Nashville, Chattanooga & St. Louis Railway, which leased the line starting in 1890, built the station circa 1908 to replace an earlier edifice erected in the 1870s. According to the museum, the railroad overhauled the structure in 1925, reducing the freight room's size and expanding the passenger and office spaces.
The Nashville, Chattanooga & St. Louis and its successor, the Louisville & Nashville Railroad, used the structure until about 1968 when it ceased passenger service. Kennesaw refurbished the depot's exterior in the 1990s, and, according to the city, its interior was remodeled in 2000.
The depot, located across from the Southern Museum, features displays about the city's history and the role the railroad played in helping the area develop. Museum staff spent months updating the depot's exhibits, which now explore local history topics, starting with the earliest inhabitants of the region.
The revamped depot formally opened to the public on Dec. 8.