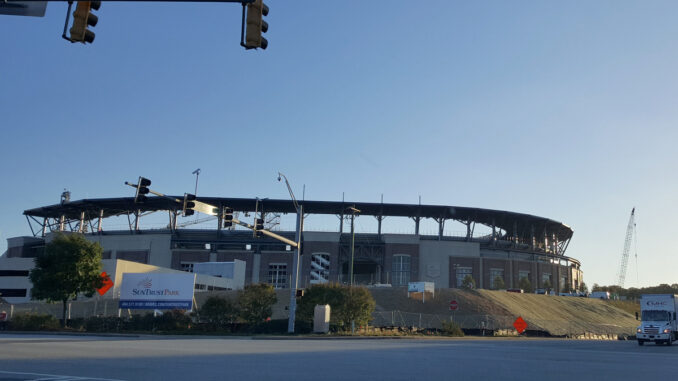 SMYRNA, Georgia — Cobb County has allocated another $105,000 in tax dollars to help pay for the Atlanta Braves to host the World Series.
The money is on top of $350,000 the county authorized earlier this year.
"Most of the additional expenses are for overtime associated with the larger-than-expected crowds, three home World Series games, and the subsequent parade and celebration," the county said in a news release.
Following a backroom deal that escaped local media's "watchful" eye, the Atlanta Braves moved to Truist Park near Smyrna in Cobb County. The stadium opened for the 2017 season.
The Cobb-Marietta Coliseum & Exhibit Hall Authority issued a maximum of $397 million in bonds to fund the stadium's construction. The project cost $672 million, of which the Braves will cover $372 million, while Cobb County and the Cumberland Community Improvement District (CCID) will cover the remaining $300 million.
The Braves, owned by Colorado-based Liberty Media, have yet to host a Cobb County Taxpayers Night. However, Cobb County voters voted the then commission chairman out of office following the controversial deal.