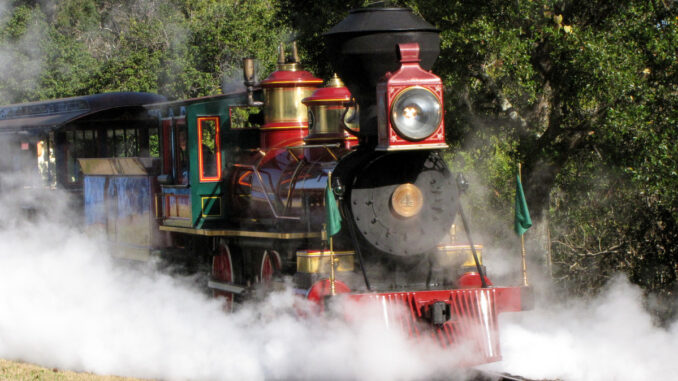 A Walt Disney World getaway can often seem as stressful as a job rather than as relaxing as a vacation. But with a few simple and easy tips, it doesn't have to be.
Here are a few tips to make the most out of your vacation and hopefully relieve a little bit of the stress:
Stay on property
It's likely to be a little more expensive to stay on-property, but it's well worth it. Among the benefits is the free transportation from the resort to each of the theme parks, and you don't have to worry about navigating the resort or paying for parking.
Walt Disney World offers resorts in three price ranges value, moderate and deluxe in addition to villas. For anyone looking for a more cost-effective option, consider Disney's Pop Century Resort or one of the All-Star Resorts.
Now, if money is no option, consider either Disney's Polynesian Resort, Disney's Contemporary Resort or Disney's Grand Floridian Resort & Spa, the three resorts situated along the Walt Disney World Monorail.
Know what you want to see
Each of Walt Disney World's four theme parks offers a lot to see, and with no planning, the theme parks are likely to be overwhelming. So before your trip, take a few minutes in advance to figure out what attractions are must-see.
Now, this doesn't mean you must head to the Enchanted Tiki Room at 2:17 p.m. on Thursday or you're ruining the entire vacation. But you don't want to get home from vacation and realize "I really wanted to ride the Carousel of Progress and didn't even make it to Tomorrowland."
Extra Magic Hours
Extra Magic Hours are a great way to experience a theme park while the crowds are smaller.
Take these hours, which may be early openings or late closings, into account if you are planning out your week in advance and be sure to schedule in a nap time if staying out late one night and waking up early the next morning might cause a problem.
Use Fastpass
Yes, there are lines at Walt Disney World. But with Fastpass, you can reduce the wait time for certain attractions and see more attractions while you are waiting for your Fastpass window.
To help guests experience more attractions during their visit, Walt Disney World transformed the waiting experience at its parks a decade ago when it rolled out FastPass. Instead of standing in line, guests receive a ticket to come back during a predetermined time window and ride an attraction with a minimal wait. The resort has installed FastPass on more than a dozen of its most popular attractions, including Space Mountain, Splash Mountain, and The Many Adventures of Winnie the Pooh in the Magic Kingdom.
Make dining reservations
News flash, you aren't going to show up at Cinderella's Royal Table five minutes in advance and expect to make a reservation. Don't let that ruin your vacation. Call ahead. And the sooner, the better, especially for character dining.
Know the restful attractions
If your return time for that Big Thunder Mountain Fastpass isn't for another 45 minutes, know that there are plenty of attractions you can see in that time.
For example, hop the Walt Disney World Railroad for a restful grand circle tour or head over to Adventureland and check out the Swiss Family Robinson Treehouse, which often features little to no wait. Plus, when you're running from attraction to attraction all day long, it's essential to take time and rest the dogs – your feet, not Pluto.