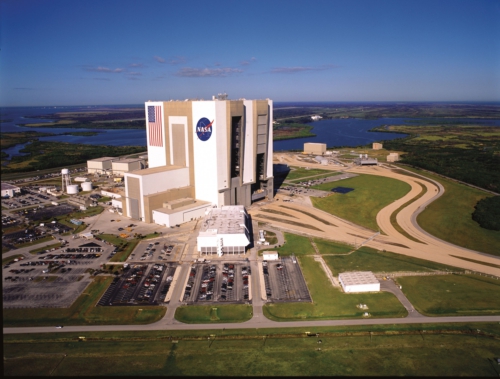 NASA said it is offering visitors rare access to a number of Kennedy Space Center's key areas during its 50th anniversary this year.
The Kennedy Space Center Up-Close Tour has been extended through the end of 2012. The tour provides visitors a look inside the 525-foot-tall Vehicle Assembly Building (VAB), where the Apollo rockets and space shuttles were assembled.
One of the largest buildings in the world, the VAB had been off limits to visitors for more than 30 years until the tour was added in November.
"There's an opportunity to see fascinating aspects of the space program that few people have seen, and a chance your visit can coincide with a rocket launch," Bill Moore, chief operating officer of Kennedy Space Center Visitor Complex, said in a news release.
"We want people to know that a visit to Kennedy Space Center remains a visit to an operating facility where a lot of exciting things are happening. It's a world-class destination that offers a truly authentic and memorable visitor experience, and this year is an ideal time for Florida residents and vacationers to visit," Moore said.
For more information, visit www.kennedyspacecenter.com.