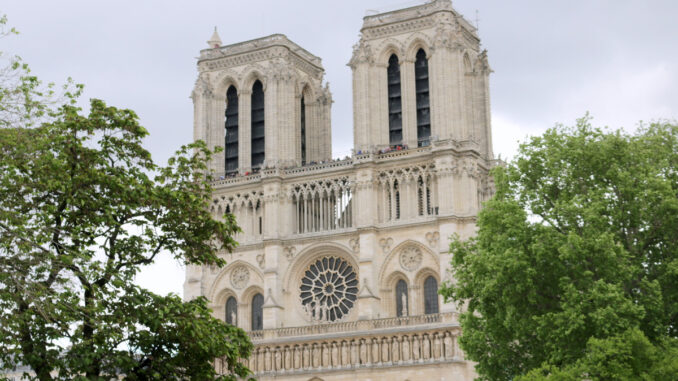 Firefighters in Paris saved the famed Notre Dame Cathedral from complete destruction, but the iconic church was heavily damaged in a fire today.
"We can consider that the two towers of the north belfry Notre-Dame have been saved," The Guardian quoted a fire official as telling BFMTV. "The structure of Our Lady is saved as a whole."
It is not yet clear what caused the fire, but preliminary reports are linking it to an ongoing renovation project at the building, which dates to the 12th century.
"Paris is disfigured. The city will never be like it was before," AFP quoted a local communications worker as saying.
Video posted online shows the famed cathedral's spire collapsing, and it appears the fire destroyed the roof.
Workers laid the first stone of the cathedral in 1163 during the reign of Louis VII. The church survived World War II and the French Revolution, but it could not withstand Monday's raging inferno.
French President Emmanuel Macron vowed to rebuild the iconic structure, France 24 reported.