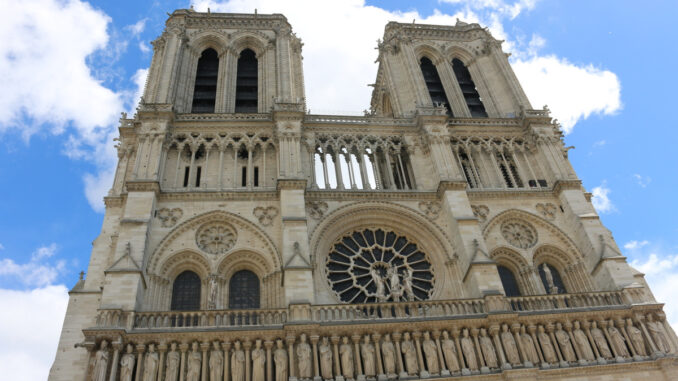 French authorities now say the devastating fire at Notre Dame Cathedral in Paris was an accident, according to reports.
"This was an accident. It wasn't intentional," CNN quoted Valérie Pécresse, president of the Île-de-France region, as saying.
The fire broke out shortly after the cathedral closed for the day at 6:45 p.m. local time. The fire raged for nine hours, and the city called on 400 firefighters to extinguish the blaze.
Despite initial worries, it appears firefighters saved the bulk of the structure. Their work also secured much of the iconic church's artwork and artifacts.
"The structure of the cathedral is saved and the main works of art have been put somewhere safe, thanks to the combined action of the different services of the State working together," CNN quoted the Paris fire service as saying in a tweet.
Video posted online shows the fire toppling the iconic spire. However, photographs appear to show the bulk of the cathedral's interior survived, including its altar.
At least two billionaires have pledged $100 million or more to help rebuilt Notre Dame.
1/2 #Intervention #NotreDame : la structure de la cathédrale est sauvée et les principales œuvres d'art ont été sauvegardées, grâce à l'action combinée des différents services de l'État engagés à nos côtés. pic.twitter.com/0GJZKAdYdM

— Pompiers de Paris (@PompiersParis) April 16, 2019
"Prince Philip and I have been deeply saddened to see the images of the fire which has engulfed Notre-Dame Cathedral," Queen Elizabeth II said in a statement. "I extend my sincere admiration to the emergency services who have risked their lives to try to save this important national monument."
She added: "My thoughts and prayers are with those who worship at the Cathedral and all of France at this difficult time."