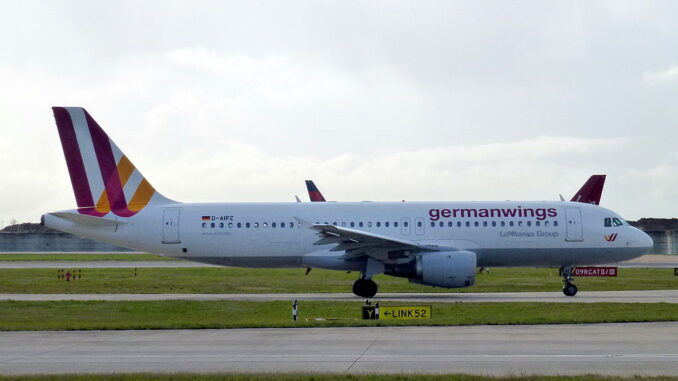 The co-pilot of a Germanwings plane that crashed Tuesday in southern France likely doomed the flight intentionally, officials now believe.
Marseille Prosecutor Brice Robin said a cockpit recording reveals the pilot left the cockpit moments before the place crashed, France 24 and other outlets reported. Despite an attempt to break down the door, the pilot was unable to re-enter the cockpit of the Airbus A320.
"Then we hear the pilot ask the co-pilot to take the controls and a seat being pulled back and a door closing. We can assume he left to answer nature's call," Robin said, according to France 24. "The co-pilot is left alone at the controls. We hear several calls from the pilot asking for entry into the cockpit. There is no response from the co-pilot."
All 150 passengers and crew aboard the flight from Barcelona, Spain, to Dusseldorf, Germany, were killed.
In a statement on its website, Germanwings, which is owned by Lufthansa, said it was "horrified to discover today that the aircraft that crashed in the south of France appears to have been crashed deliberately."
"We could never have imagined that a tragedy like this could occur within our company," Germanwings said in a statement. "Yet even after this terrible event, we have full faith in our pilots. They remain the best in the world; this event is an extremely tragic isolated incident."
The company added: "We share in the sadness, shock and incomprehension of the bereaved families and friends and that of millions of other people."
The crash is sure to spotlight whether airlines should be required to mandate two people be inside the cockpit at all times.
"In most cases the airlines, at least in America, are doing all they can reasonably be expected to do when it comes to background checks and hiring," Capt. Robert Bakke, author of "Prayer at Full Throttle," told The Travel Trolley. "Do we really want the FAA doing investigative checks on personal emails before an airline can hire someone…? Can you image what this would lead to?
"The far better plan is to maintain two people in the cockpit at all time, which is the rule for many airlines already," Bakker added. "Unfortunately, predicting and managing when someone might turn evil or insane is a tall order. And keep in mind that when this happens, when a person becomes insane, they don't need an airplane to hurt people."