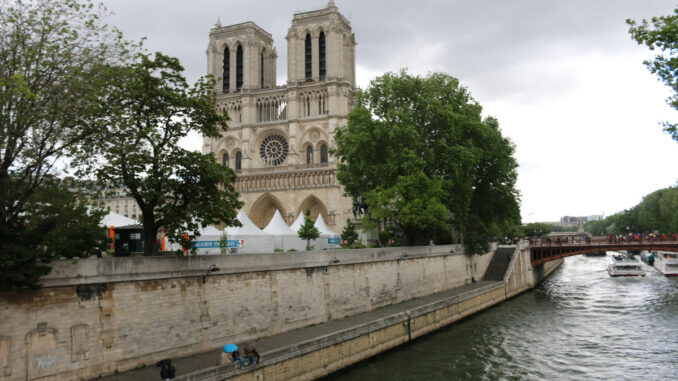 Notre Dame Cathedral, one of the world's great icons, has been heavily damaged, if not destroyed by fire today, according to various news accounts.
Construction on Notre-Dame de Paris, which means "Our Lady of Paris," started in 1163. The famous Catholic cathedral, completed in 1345, is considered to be one of the best examples of French Gothic architecture in addition to its status as one of the most famous churches in the world.
The cause of the fire was not immediately clear, though the structure was undergoing some level of renovations. Video posted online shows the famed spire collapsing.
Reports indicate no one was injured in the fire.