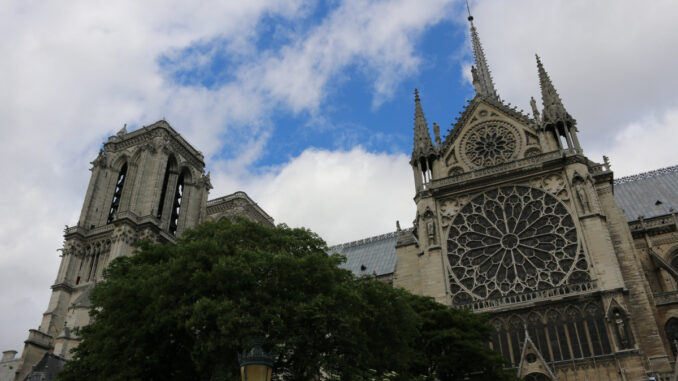 A devastating Fire has largely destroyed Paris' iconic Notre Dame Cathedral.
At this hour, firefighters say they are not sure they can stop the blaze, but they believe they can save the two towers from destruction, Fox News reported. The heat from the fire apparently caused the famous rose windows, which date to the 13th century, to explode.
According to Fox News, firefighters opted not to drop water on the cathedral from above. They feared doing so would cause the structure to collapse and cause more damage.
Construction on Notre-Dame de Paris, which means "Our Lady of Paris," started during the 12th century. The famous Catholic cathedral was completed in 1345 and survived the ravages of World War II.
Notre Dame is among the best examples of French Gothic architecture in addition to its status as one of the most famous churches in the world.
The cause of the fire is not immediately clear, but it was undergoing some level of renovations. Video posted online shows the famed spire collapsing.
Reports indicate no one was killed in the fire. French authorities are evacuating