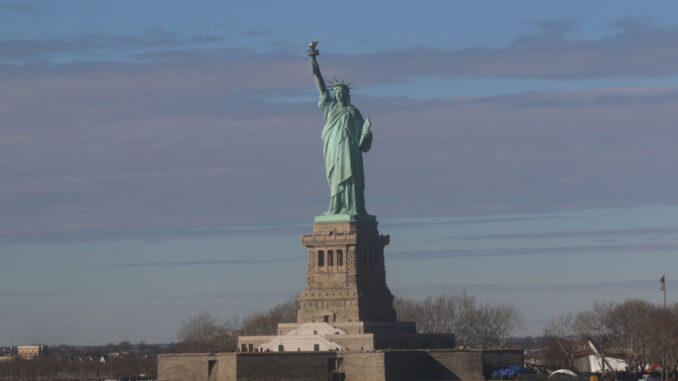 New York State will reopen the Statue of Liberty and Ellis Island tomorrow, both of which closed when the federal government temporarily closed at midnight Friday night/Saturday morning, officials said.
In the wake of the federal government shutdown, the state will fully fund National Park Service personnel and costs of operations at the cost of $65,000 per day to keep the Statue of Liberty National Monument and Ellis Island open to visitors. The park will reopen on Monday, Jan. 22.
"New York State will not allow the vitriol of Washington to close the Statue of Liberty," New York Gov. Andrew Cuomo said in a news release. "Today I am proud to announce that New York State will keep the Statue of Liberty open. The Federal government's dysfunction has tried to close it down symbolically. We will keep it open literally."
The state of Arizona similarly opted to keep open the Grand Canyon during the federal government shutdown.
Shutting down the park jeopardizes an economic driver for the State of New York.

But the Statue of Liberty is more than just an economic driver. This park is a symbol of New York and our values.

And her message has never been as important as it is today.

— Andrew Cuomo (@NYGovCuomo) January 21, 2018