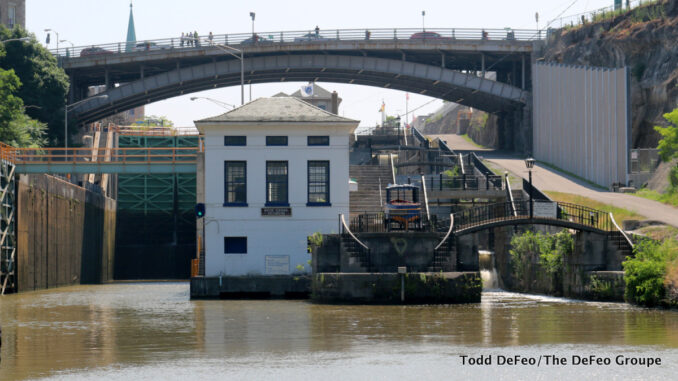 LOCKPORT, N.Y. — Anyone who is a fan of history knows some feats jump off the page of a history textbook. Its completion marked a seminal moment in history, making it larger than life. The Erie Canal is one of those examples.
The 363-mile-long Erie Canal stretches from the Hudson River near Albany to the Niagara River near Buffalo. The idea was to create a navigable water route connecting New York City and the Great Lakes.
The best way to experience the canal is from a boat on the water.
A brief history
The idea for a canal dates to the 1780s. Even though they failed at first, proponents of the passage kept fighting for the concept, and a survey was completed in 1808.
Workers constructed the canal between 1817 and 1825. While we might view the waterway with some level of reverence today, many did not think too highly of the engineering marvel when it opened.
Critics often referred to the Erie Canal as "Clinton's Folly" or "Clinton's Big Ditch," a dig at DeWitt Clinton, the sixth governor of New York.
The canal today
Railroads and highways eventually spelled doom for the venerable Erie Canal. Today, recreational boaters are the primary users of the canal, though some commercial traffic still plies the canal's waterways.
In 2000, Congress designated the Erie Canalway National Heritage Corridor. Even if it no longer serves its original purpose, the Erie Canal is a landmark work exploring, even if for a quick afternoon cruise.
Companies like Lockport Locks and Erie Canal Cruises in Lockport offer tours of the canal. Journeys in Lockport take visitors through some of the nearby locks, including locks 34 and 35.
Lockport is home to the "Flight of Five Locks," a so-called staircase lock that raises or lowers boat over the Niagara Escarpment. The flight, which operated until 1909, is adjacent to locks 34 and 35.