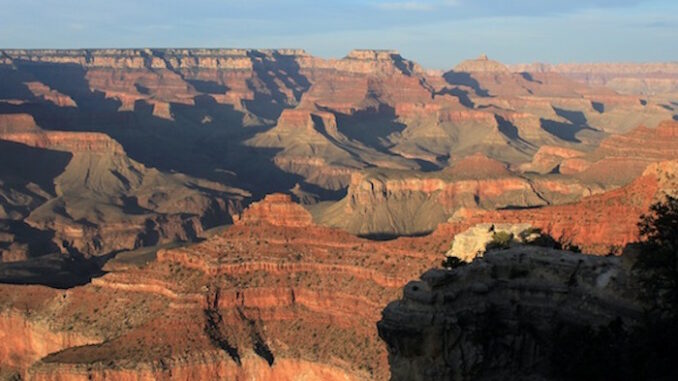 The state of Arizona is prepared to provide resources to keep the Grand Canyon open even if the federal government shuts down, Arizona Gov. Doug Ducey today announced.
The state is partnering with the National Park Service, with help from Arizona State Parks and Trails and the Arizona Office of Tourism.
"The Grand Canyon will not close on our watch. Period," Ducey said in a news release. "If Washington, D.C. won't function, Arizona will. By working together with the National Park Service, and with dollars from our Parks and Tourism departments, we have identified state resources and will make sure the Grand Canyon stays open. Don't change your travel plans, because Arizona is open for business – regardless of what happens back in Congress."
More than six million visitors visit the Grand Canyon every year. State officials also note the Grand Canyon is an economic pillar for surrounding communities in rural Arizona. Governor Ducey is committed to providing funding and assistance to maintain operations.
The gateway town of Tusayan and the partner services provided by the Grand Canyon National Park have committed to remaining open, including lodging, food, beverages, and retail. Services, campsites, and trails will be open at the Grand Canyon National Park.
Don't panic folks. The #GrandCanyon will remain open in case of #governmentshutdown, Gov. @dougducey says. pic.twitter.com/S25HI02lCb

— Elvia Diaz (@elviadiaz1) January 19, 2018