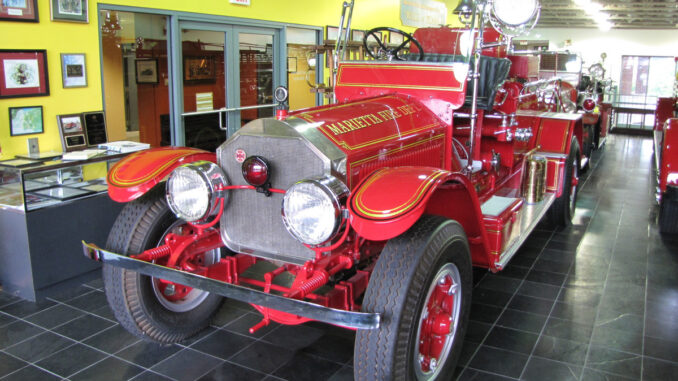 The Marietta Fire Museum, which closed "for a highly anticipated remodeling project" in October, is set to re-open this weekend, officials said.
The museum is co-located with Fire Station No. 1. The family-friendly is open to the public for free.
During the re-opening bash on Saturday, Jan. 27, members of fire Squad 52 will perform extrication tool demonstrations at 11 a.m. 1 p.m.
The museum's collection of firefighting equipment includes Silsby Steamer the city purchased in 1879. Nicknamed "The Aurora," the horse-drawn pumper served Marietta 1921 and was completely restored in 1992.
It is said to be one of only five still in existence.
The following photos were taken during a May 10, 2010, visit to the museum: