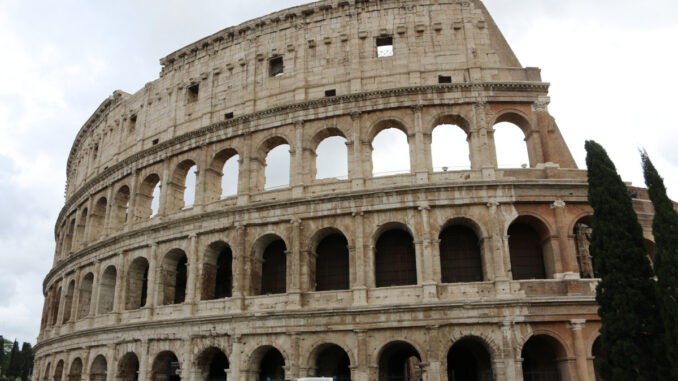 ROME, Italy (defeo.biz) — The Colosseum, also known as the Flavian Amphitheatre, is a true wonder of Rome.
Instantly recognisable the world over, workers first built the magnificent structure between 70 and 80. It has stood the test of time, surviving through earthquakes, fire and stone-robbers who sought to reuse its materials in new building projects.
The Colosseum is one of the most-popular attractions in Rome. For good reason.
Perhaps best know for gladiator fights, the structure is a magnet for anyone interested in history. The structure, which could hold an estimated 65,000 spectators (and perhaps as many as 87,000), is an engineering marvel; for some time, the building could reenact mock sea battles.
The gladiator flights may have ended by the 5th century, but interest in this period of world history remains to this day.