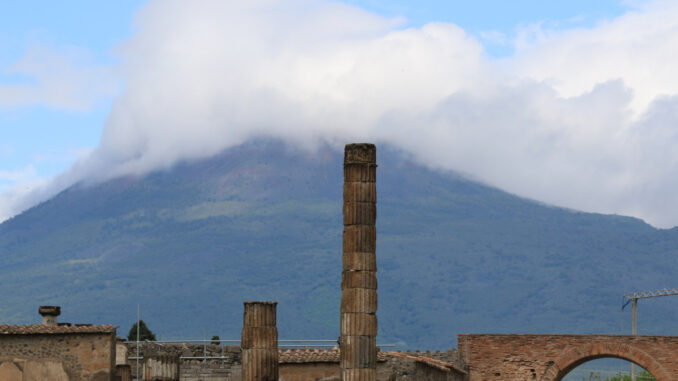 POMPEI, Italy — Pompeii is an absolutely incredible city. There is really no other way to put it.
Most buildings were made of stone, and the bricks in-between the stones were put there after an earthquake in 63 AD. What nobody realized at the time was that the earthquake was a precursor to the volcano eruption in 79 AD that buried the city for nearly 1,700 years.
The city was discovered by accident in the 1740s when people starting building atop the ancient city and found the ruins (as they dug down, they found ancient Roman statues). For centuries, nobody could find the city because the volcano added something like 2 km of land to the coast. So, Pompeii was on/near the coast in Roman times, while it's inland today.
According to our tour guide, just 30 percent of the city has been excavated.