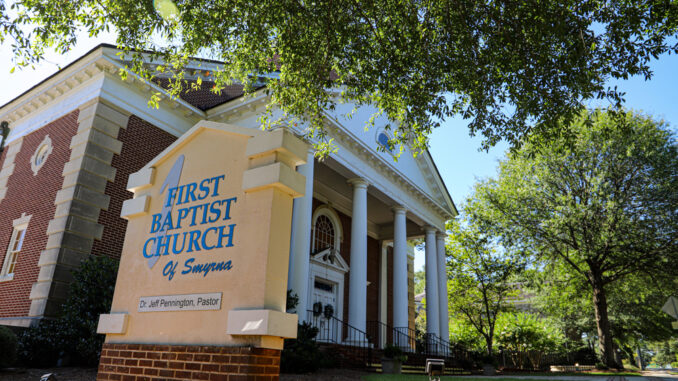 The Smyrna First Baptist Church congregation has approved a motion to sell their nine-acre site for $15.8 million to the city and purchase 5.5 acres of land on Atlanta Road from Smyrna.
The City Council will consider this item at its September 18 council meeting.
The property includes the 1924 rock church, the congregation's second structure. It also includes a newer building built in 1961.
After selling, the church would lease the building from the city for two years while they build their new structure on land they plan to purchase from the city for $3.3 million. The plan has drawn mixed reactions from Smyrna residents. Smyrna Mayor Derek Norton previously said a nearly 100-year-old historic church would be preserved.