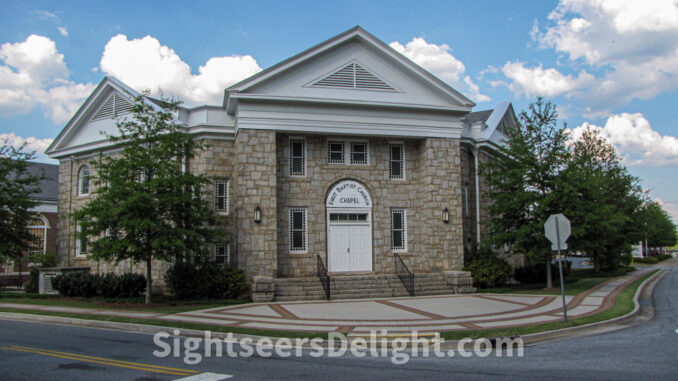 SMYRNA, Georgia — Smyrna Mayor Derek Norton promised a nearly 100-year-old historic church would be preserved if the city agrees to buy the Smyrna First Baptist Church property.
The city is considering buying the church's nine-acre site for $15.8 million. The property includes the 1924 rock church, the congregation's second structure. It also includes a newer building built in 1961.
"I think 1,000%," Norton said when asked if the city would preserve the church. "I think everybody is in agreement that that would be preserved and repurposed."
The mayor indicated the city would put some type of restriction on the property ensuring the 1924 church is preserved.
The city doesn't have a definitive plan for the property. A sale is contingent on votes by the church congregation and the city council.
If the deal advances, the church would buy a 5.5-acre plot of land along Atlanta Road from the city for $3.3 million, where it would build a new campus.