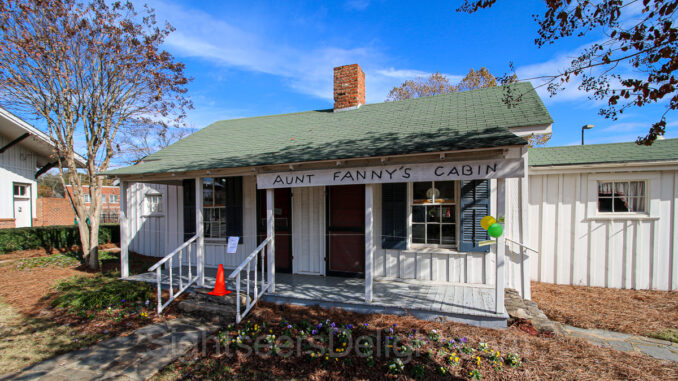 SMYRNA, Georgia — Officials here will begin constructing a memorial to Fanny Williams in November, the city's mayor said this week.
The city is spending $125,000 to erect the monument to Williams, a local civil rights icon. The move to erect a memorial honoring Williams comes after officials in the Atlanta suburb of Smyrna razed a historic cabin named after her.
The building was once part of a racially insensitive restaurant that opened in 1941 and closed in 1992. The city purchased the building, relocated it and preserved it — using it for city events, such as meet and greets with Santa Claus — for three decades before destroying it in August 2022 amid concerns it perpetuated racial stereotypes.
A "talented, diverse task force … has worked extremely hard over many months to get the memorial to Fanny Williams right," Smyrna Mayor Derek Norton said in his State of the City. "And construction will begin in November on this well-designed tribute that will be built where Aunt Fannie's cabin was across from the Market Village."