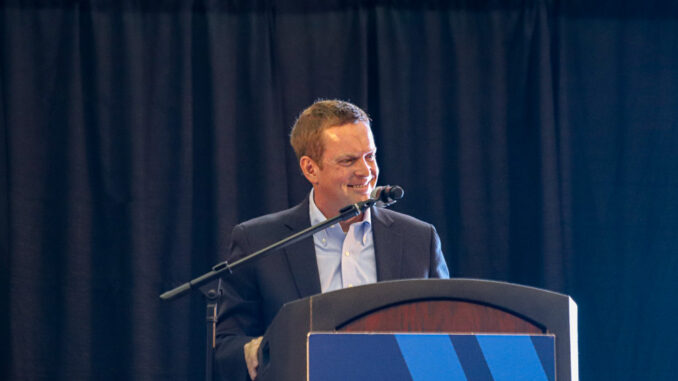 (The Center Square) — The federal government could send $13 million to help Smyrna overhaul a section of South Cobb Drive from Concord to Windy Hill roads.
City officials had secured $17 million in funding, including $120,000 in federal funding. However, "a couple of trips to Washington, D.C., over the past couple of years" has resulted in additional federal dollars for the project, Smyrna Mayor Derek Norton said.
The project is now "the number one priority bipartisan joint funding request" from U.S. Reps. David Scott, D-Georgia, and Barry Loudermilk, R-Georgia, "for the year," Norton said. Scott and Loudermilk represent portions of the Jonquil City.
"They requested $13 million, which, if approved, would fully fund the $30 million project," Norton said during his State of the City address.
"And I love the fact they don't call it 'earmarks' anymore," Norton added. "It's now called 'congressionally directed spending,' but I don't care what they call it as long as we get that funding for that South Cobb Drive project."
The project is based on a study the city completed in 2017. It includes additional travel and local access lanes, landscape medians, additional traffic signals, pocket parks and bicycle and pedestrian trails.
The mayor said that citizen input is expected to begin next fall for the final design, and work could begin in late 2025 or early 2026. A spokesman for Loudermilk did not respond to a request for more information.
This article was published by The Center Square and is republished here with permission. Click here to view the original.