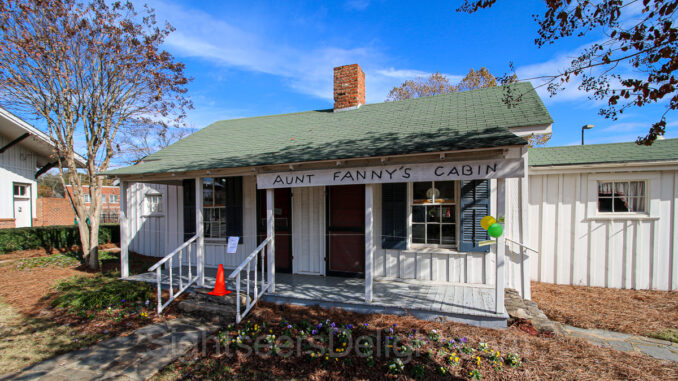 SMYRNA, Georgia — A task force has recommended the city demolish or otherwise rid itself of a former sharecropper's that served as an "Old South" themed restaurant during the 20th century.
Aunt Fanny's Cabin was built in the 1890s. It was home to a restaurant named for Fanny Williams, a cook and housekeeper for the restaurant owner's family.
The restaurant operated from the 1940s until it closed in the 1990s. The city of Smyrna later purchased the structure and relocated it to its current location next to the Smyrna History Museum.
"It's an embarrassing, very complicated and frankly hurtful story of our past," WSB-TV quoted Smyrna Councilman Travis Lindley as saying.
According to CBS46, refurbishing the cabin would cost taxpayers $550,000, while demolishing it would cost roughly $400,000.
"It's heartbreaking to me to think about this facility that had young boys the ages of my own sons who were dancing on tables with boards around their heads selling fried chicken and collard greens," CBS46 quoted Smyrna Councilman Lewis Wheaton as saying. "Is that what we want as a city moving forward or do we want to better tell the story of Fanny Williams?"
The city council will make a final decision next month.