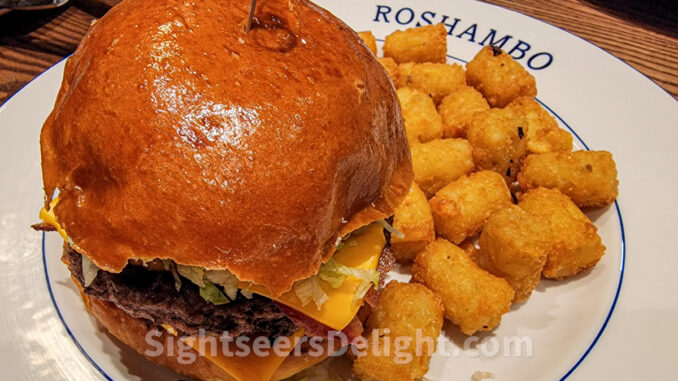 The new Unsukay concept in Buckhead, Roshambo, is precisely what Atlanta needs.
The upscale diner joins the company's other popular concepts: Muss & Turner's in Smyrna, MTH Pizza in Smyrna and Local Three in Buckhead.
A good diner — or any restaurant, for that matter — is about the experience. It's about sitting back and connecting with friends over the blue plate special or pitching new ideas to a business executive opening a gun range.
In some ways, we've lost the meaning of what it means to connect. We've hurried the pace of life, which doesn't always benefit us.
So many restaurants that open today forget their place. Not their place within our lives but the communities they inhabit.
Maybe it's that they forget their surroundings or ignore them. They're too sterile, lifeless. They're mirror images of every other restaurant opening on the block. It wouldn't be too bold to say they are faux local, pretending that adding shrimp and grits to the menu makes it a truly southern restaurant.
That's what is so unique about Roshambo. It's an homage to Atlanta. It plays homage to Turtle's Records & Tapes, for goodness sake. How many other new restaurants are doing that? How many people even remember Turtle's Records & Tapes anymore? Or the era in which cassette tapes were the preferred medium for listing to music and mix tapes were the soundtracks to life.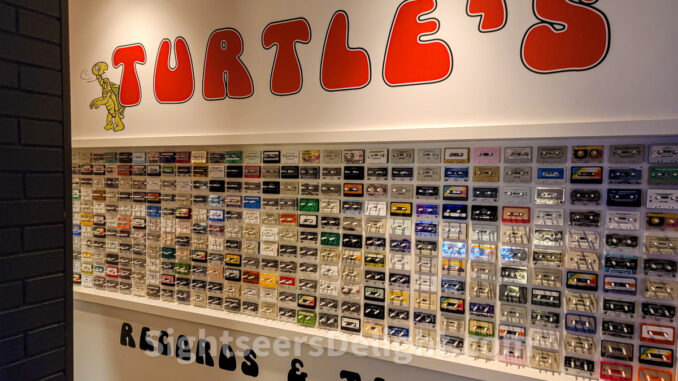 It was a simpler time, and the wall of cassette tapes in the restaurant is the perfect side to accompany the main entree.
And that brings us to the food. Roshambo's menu is a mix of standard diner fare, riffs off the standard dishes they perfected at their other concepts and unexpected offerings.
A diner with a burger? Seems apropos. A diner with street tacos? Unexpected but welcomed. Even cocktails to wash it all down.