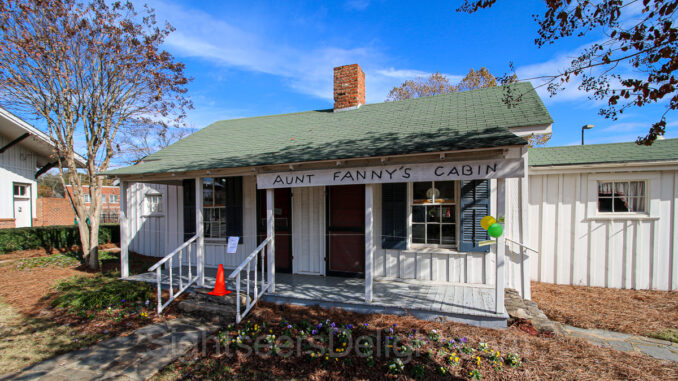 SMYRNA, Georgia — This small community is weighing what to do with a historic structure that once served as a controversial restaurant.
Aunt Fanny's Cabin was likely built in the 1890s as a co-called "saddlebag" house. It was converted into a restaurant in 1941; the city of Smyrna purchased the structure when the restaurant closed in the 1990s.
The restaurant used an "Old South" theme that relied on what at least one report describes as "racist imagery and tropes."
"I don't think that is what we really want to portray as Smyrna, because I don't believe it is Smyrna today," The Atlanta Journal-Constitution quoted city Councilman Travis Lindley as saying. "There's certainly a lot of painful history here, but I think it's time to start looking forward."
Lindley is the chairman of a task force looking into the future of the building. He is opposed to preserving the building, the newspaper reported.
Estimates vary on what it might cost to to refurbish the edifice, but indicate it could cost more than $500,000.
"The City Council and the mayor, who was Max Bacon at the time, decided that this was such a significant part of Smyrna history, that they wanted to have part of it," The Marietta Daily Journal quoted Mike Terry, a local historian, as saying. "This is the original cabin."