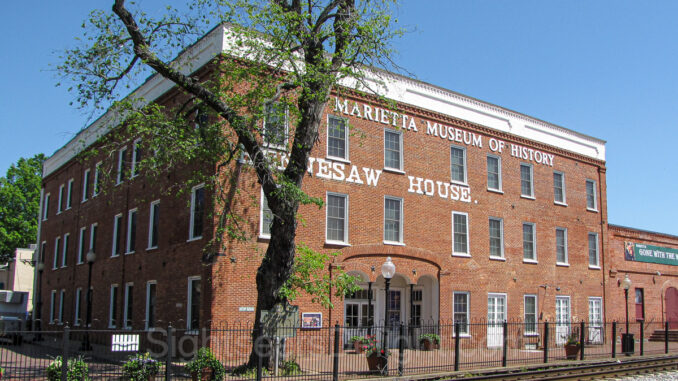 MARIETTA, Ga. — A special exhibit displays never-before-seen images of Marietta and local landmarks.
"Marietta 1899: Color Captured in Black & White" at the Marietta Museum of History highlights works by New York photographer James Shaw. Shaw visited Marietta in the spring of 1899 and attended the May 30 Memorial Day celebrations on the Marietta Square.
The exhibit showcases photographs of the Marietta Square, the Marietta National Cemetery, Kennesaw Avenue, Kennesaw Mountain, and rural Cobb County. As a northerner, he was likely fascinated by how this formerly Confederate city would commemorate the Union dead.
Most attendants were African Americans from across the Atlanta area. The museum said the images are perhaps the most diverse of 19th century Marietta ever seen.
The exhibit runs through May 28 and is included with regular museum admission.
The Marietta Museum of History is open from 10 a.m. to 4 p.m. on Tuesday through Saturday. Admission is $7 for adults, $5 for seniors and children younger than five years old are free.
For more information, visit us at www.MariettaHistory.org.