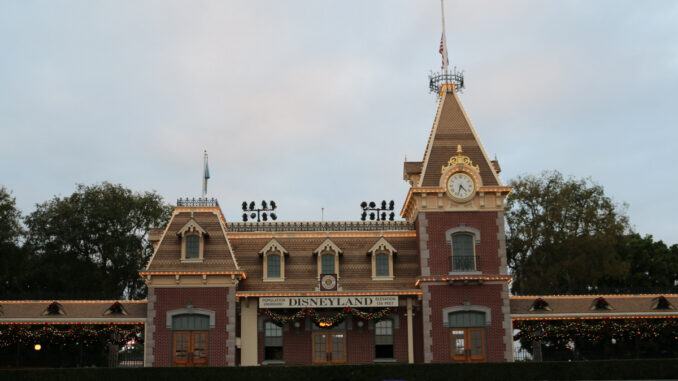 (The Center Square) – Gov. Gavin Newsom's plan to keep larger amusement parks closed until their home county reaches Tier 4 of the state's reopening plan will devastate California's major theme park industry, Erin Guerrero, executive director of the California Attractions and Parks Association (CAPA), said.
Smaller theme parks get to reopen in Tier 3, the state's moderate (orange) level in the pandemic. They are limited to 25% capacity or 500 people, whichever is fewer. And tickets are limited to visitors in the same county.
The rest of the theme parks, including Disney and Universal Studios Hollywood, can reopen when their county reaches Tier 4, which is minimal (or yellow) in the state's ratings.
Screenings and masks are required at all theme parks, California Health and Human Services Secretary Dr. Mark Ghaly said.
"This plan prolongs unemployment for tens of thousands of people, hastens bankruptcy for families and small business owners adjacent to parks, and contributes to insolvency for local governments whose budgets rely on parks as an anchor economic driver," Guerero said in an industry response to the guidelines.
Disney's theme parks proved they could reopen under science-based health and safety protocols they enforce around the world, Ken Potrock, president of Disneyland Resort, told The Center Square.
"Nevertheless, the state of California continues to ignore this fact, instead mandating arbitrary guidelines that it knows are unworkable and that hold us to a standard vastly different from other reopened businesses and state-operated facilities," Potrock said.
The park and its labor unions want to get people back to work, but state guidelines issued Oct. 20 will keep them closed, he said, putting thousands more people out of work. The delay in reopening will lead to many small family-owned businesses closing and continued disruption of the Anaheim/southern California community.
Universal Studio's Karen Irwin, president and chief operating officer, agreed with Potrock.
"Pushing us into Tier 4 behind other businesses that have already reopened makes no sense. It ignores science, reason and the economic devastation this will bring to the thousands of our employees, the indirect businesses that rely on us and our industry overall," she told The Center Square in an emailed statement.
Like Disney, Universal has followed public health guidelines in other states and countries safely, she said, designing detailed health and safety protocols to accomplish it.
"We have collaborated with LA County health and government officials on a comprehensive plan to move forward safely here, and we are prepared and ready to reopen," Irwin said.
"We should be in Tier 3, along with other industries that have proven they can reopen responsibly. Our employees are ready to go back to work and the fact that they won't be able to do so until well into next year is shameful," she said in the statement, which also was made jointly with CAPA and other member organizations.
— Bob Pepalis, The Center Square