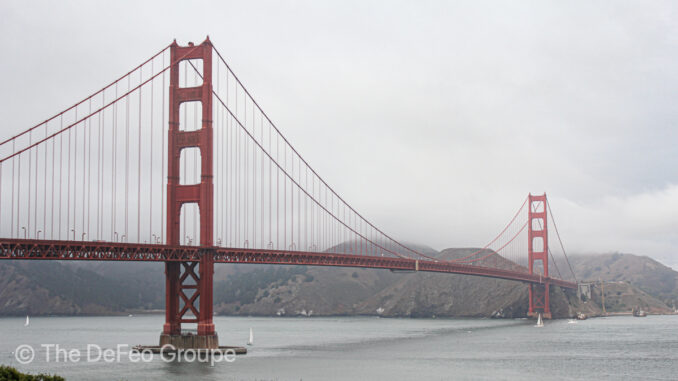 San Francisco's famed Golden Gate Bridge is celebrating its 75th anniversary during a two-day festival during Memorial Day weekend.
"As the storied entrance to San Francisco Bay, the Golden Gate, and its iconic Bridge is the namesake and centerpiece of our national park," Frank Dean, the general superintendent for the Golden Gate National Recreation Area, said in a news release.
"The scenery, history, and extraordinary natural setting inspire millions of visitors a year to come to the area," Dean added. "With the new facilities and education programs being launched at the Bridge this spring, the experience will be even more remarkable."
The bridge, an icon of San Francisco, opened on May 27, 1937. As part of the 75th anniversary celebration, officials are constructing a new, 3,500-square foot visitors' center. In addition, museums, universities and cultural centers will be participating in "75 Tributes to the Bridge," a series of public programs to be presented throughout the year.
"The Golden Gate Bridge stands today as a testament of innovation and imagination, a bridge built by the people during the Great Depression," Janet Reilly, president of the Golden Gate Bridge, Highway and Transportation District Board of Directors, said in a news release.
"In honor of its 75th anniversary, we are reaching out to the people of the Bay Area and beyond to join us in a community-based celebration along the San Francisco waterfront," Reilly added. "The Bridge is not the stage this time; rather, the community will come together to celebrate this engineering wonder together in a festival atmosphere."