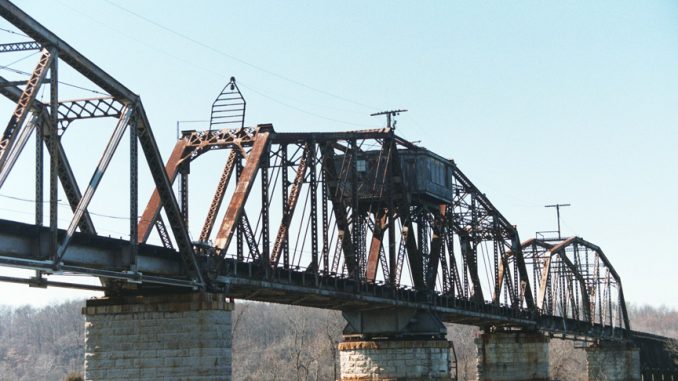 (The Center Square) – The Federal Railroad Administration (FRA) has allocated up to $2.2 million to help rehabilitate and automate a historic railroad bridge over the Cumberland River in Clarksville.
R.J. Corman Railroad Group will receive the funds as part of the FRA's fiscal year 2020 Consolidated Rail Infrastructure and Safety Improvements (CRISI) Program, authorized by the Fixing America's Surface Transportation (FAST) Act.
The Clarksville project is one of 50 projects in 29 states the FRA selected to receive $320.6 million in funds.
"This $320.6 million federal investment will upgrade U.S. rail infrastructure and enhance rail safety in communities across America," U.S. Transportation Secretary Elaine Chao said in a statement.
In Clarksville, the project rehabilitates and "automates the Cumberland River Bridge's turning mechanism and remote dispatch integration on the R.J. Corman Memphis Line over the Cumberland River," the FRA said. Workers also will repair "the turning mechanism for the drawspan" to eliminate "turn malfunctions" and reduce "unexpected delays for river and rail traffic across the bridge."
As of 2020, more than one-third of bridge turns (35%) resulted in failure, and, on average, it took two hours to resolve a malfunction. Introducing automation and remote dispatch of the turning mechanism will streamline operations and reduce the number of people needed to manually turn the bridge, the FRA said.
The Clarksville project is one of 32 located in an opportunity zone. The government created the zones "to revitalize economically distressed communities using private investments," the FRA said.
"The bread and butter of this program is investing in upgrading Class II and Class III railroads, the one that connects rural communities and their manufacturing and agricultural plants into the broader U.S. economy," Progressive Railroading quoted FRA Deputy Administrator Quintin Kendall as saying during a recent call with the media.
The Memphis, Clarksville & Louisville Railroad built the original bridge across the Cumberland River in the mid-19th century. Successor railroads overhauled and rehabilitated the bridge various times over the years.
Tennessee gave Montgomery County $945,926 in 2009 to improve the bridge's structural integrity and safety. The project also helped with "economic development and urban renewal efforts," officials said at the time.
Workers completed a $3.1 million rehabilitation project on the bridge in March 2015, according to newspaper reports at the time. A federal grant administered by the Tennessee Department of Transportation (TDOT) covered more than $2.7 million of the project. R.J. Corman provided 10 percent of the cost and the city of Clarksville and Montgomery County each contributed 5 percent.
The city and county governments also chipped in for decorative LED lighting.