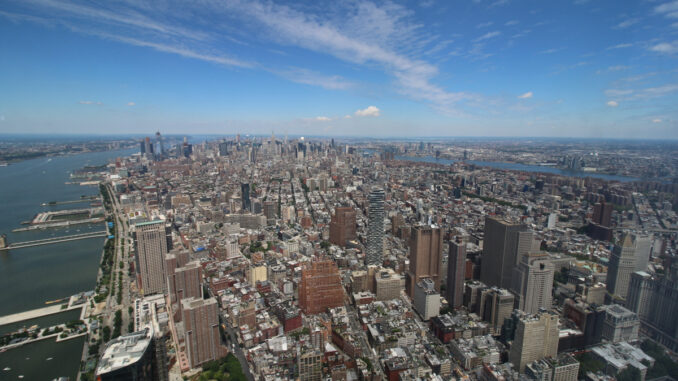 New York City is the safest city for pedestrians with the lowest pedestrian death rates, according to a new analysis.
Meanwhile, Arizona and Texas both have two of the ten safest cities, the analysis from TermLife2Go revealed. The top three safest cities are New York City; Plano, Texas; and Lincoln, Nebraska.
To develop the ranking, TermLife2Go analyzed the largest 100 cities by population and compared the number of pedestrian deaths to the number of people who reported walking to work.
"What we've realized from our results is that safe cities for pedestrians don't just happen. They are the result of great urban planning, including well-maintained sidewalks, clearly marked crosswalks, and adequate lighting for pedestrians at night. But that's just the foundation," TermLife2Go's Alex Enabnit said. "For a city to be truly safe for pedestrians, it must also include safe drivers. The biggest threat to any pedestrian is a driver who speeds, is inattentive, and doesn't drive defensively. In our study, the safest cities for pedestrians seem to have both good infrastructures for pedestrians and courteous drivers.
"However, even if your city isn't in the top 10, you can still stay safe while you're out on your walk by staying on the sidewalk, only crossing at crosswalks, wearing reflective clothing at night, and double-checking for cars as you crossroads," Enabnit added.
The top 10 safest cities are:
Plano, Texas
Lincoln, Nebraska
Irvine, California
Aurora, Colorado
Honolulu, Hawaii