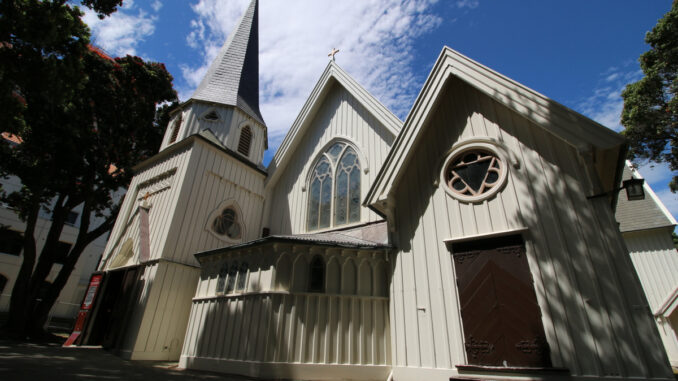 Old St Paul's in Wellington, New Zealand, is about to undergo work to repair damage sustained during a recent earthquake.
The famous church will close for 10 months as part of a roughly $1.3 million ($2 million NZD) project to repair damage from the 2016 Kaikōura earthquake, Stuff.co.nz reported. Following the quake, the structure was 15 cm wider in places, according to the report.
As part of the project, workers will repair joints in the wooden structure.
Old St Paul's was built in 1865-66 and constructed from New Zealand native timbers. Rev. Frederick Thatcher designed the Gothic Revival structure, which served as the Diocese of Wellington of the Anglican Church between 1866 and 1964.
The building was nearly demolished in the 1960s. However, a civic organization formed to save the structure from demolition.