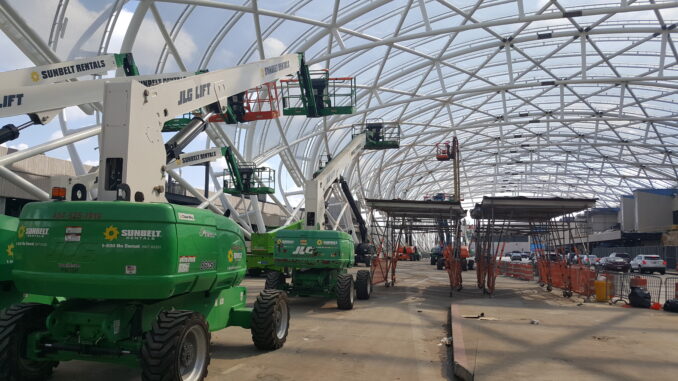 ATLANTA — The world's busiest airport remains a construction zone as workers continue overhauling the domestic terminal.
Officials at Hartsfield-Jackson Atlanta International Airport contend the project will improve the experience for customers.
In addition to giant canopies over the upper roadway on the north and south sides of the terminal, workers will install "engineered trees" and other foliage to give the area outside the domestic terminal a park-like feel.
The upgrades are part of a larger $6 billion, 20-year plan that also calls for the construction of a new on-site hotel. Elsewhere, crews are updating the airport's gates and terminals to give them a more modern feel.
Unrelated to the construction, Atlanta Mayor Keisha Lance Bottoms recently announced John Selden has been appointed General Manager of the airport. Selden comes from John F. Kennedy International Airport in New York, where he most recently served as deputy general manager.