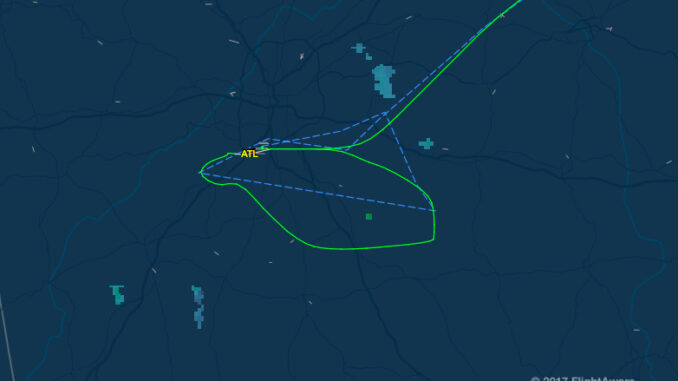 ATLANTA — A Delta Air Lines plane today returned to Hartsfield-Jackson Atlanta International Airport after crew members discovered an emergency exit was not properly closed.
Delta flight 5133, operated by ExpressJet, took off from Atlanta en route to Westchester County Airport in White Plains, N.Y. at 4:25 p.m. today. However, the airplane, a CRJ-900, turned around about 20 minutes later after it was discovered the emergency exit was not properly closed, according to a passenger on the flight.
"Their inspection was to open the door and close it again about two minutes after we landed," the passenger said at 6:30 p.m. "We've been waiting on fuel for the past 50 minutes."
The plane finally departed Atlanta at 6:47 p.m., according to Flight Aware. Today's mishap comes after Delta has canceled thousands of flights since last week in the wake of bad weather.