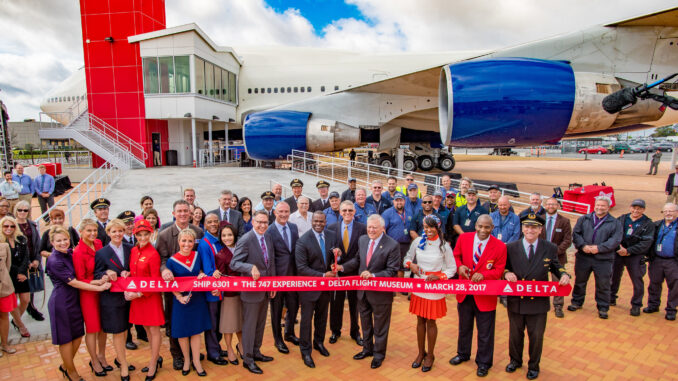 The Delta Flight Museum, which showcases a time when flying was more enjoyable, has added a Boeing 747-400 to its fleet of display aircraft.
The addition is the centerpiece of the "747 Experience." The exhibit highlights the history of the specific plane on display, Ship 6301, and the 747 aircraft.
Ship 6301 is the first-built 747-400 in Delta Air Lines' aircraft fleet. Built by Boeing Commercial Airplanes, it originally flew for Northwest Airlines in 1988 and logged more than 61 million miles during its career.
"It's a fantastic airplane for so many reasons – it's iconic, it's reliable. I've had so many fond memories flying these planes," Capt. Frank Geib, who has flown 747s for 18 years, said in a news release. "It's really amazing to see that Delta has preserved the aircraft in this way."
The plane flew its final flight on Sept. 9, 2015. Flight 836 flew from Honolulu to Atlanta.
The Delta Flight Museum was established in 1995 and opened to the public in June 2014.
Located in a pair of 1940s era maintenance hangars, the museum is home to a numberof historic aircraft, including the Spirit of Delta, Delta's first Boeing 767. Employees, retirees, and friends purchased the plane and donated it  to Delta in 1982.